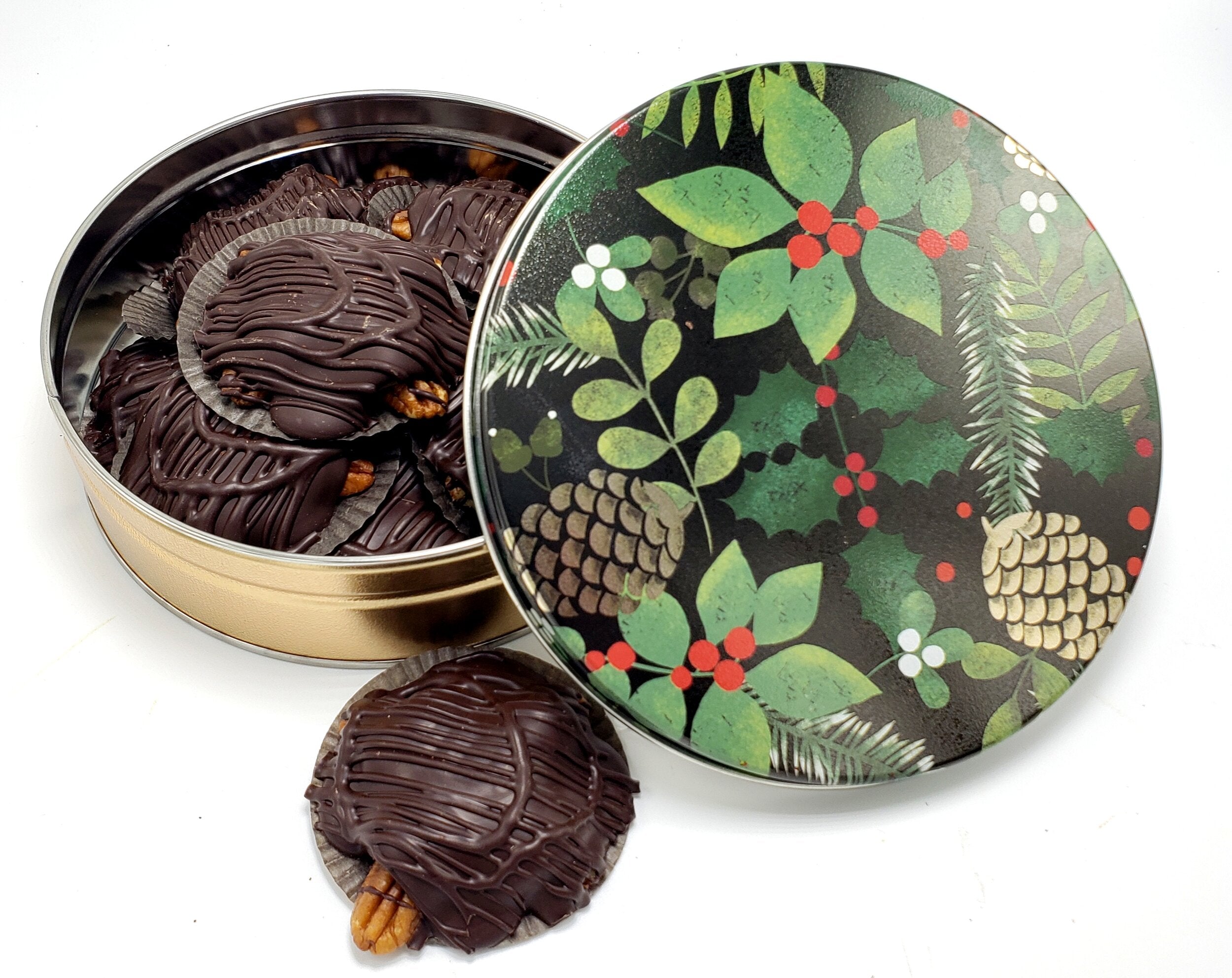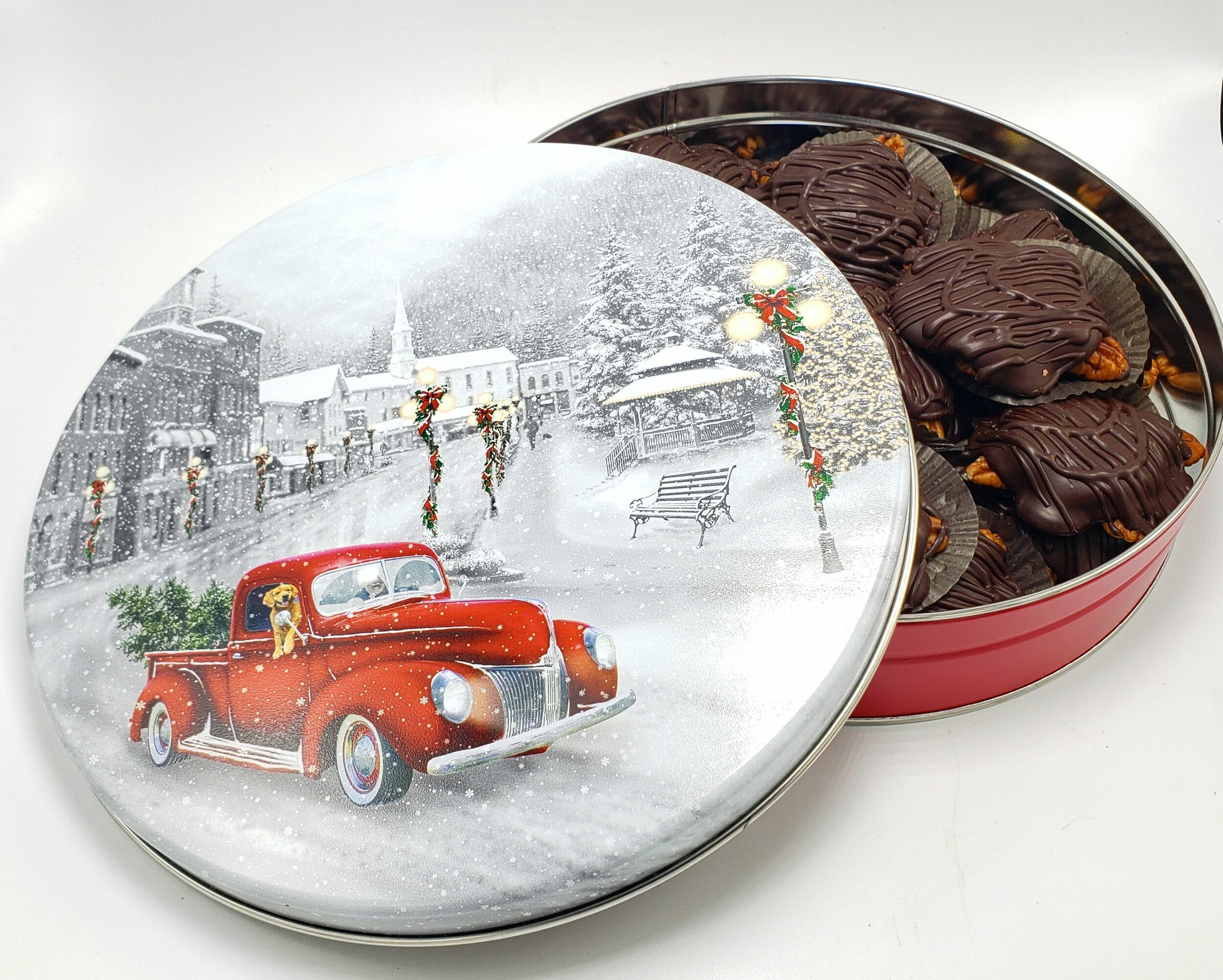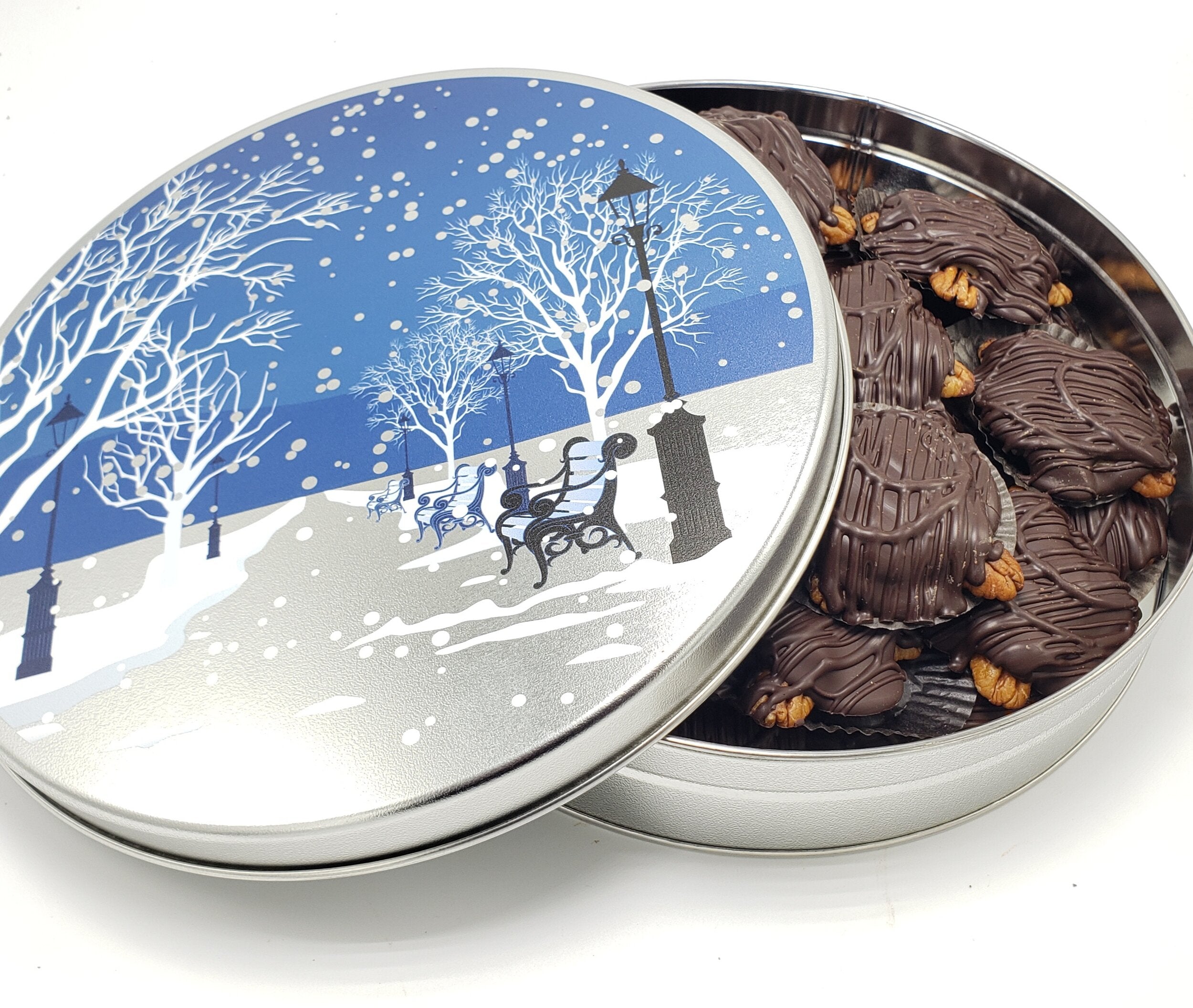 Tin of Sea Turtles: 8 or 20 Pieces
PLEASE NOTE: THIS ITEM IS NOT AVAILABLE for shipping UNTIL AFTER DEC 4.
What's better than a hand-crafted, sea salt caramel and pecan turtle? A whole tin of 'em! An indulgent and delicious gift that will make your hostess swoon or your staff kiss you, even without mistletoe. Available in 3 designs, 8-piece or 20-piece tins.
---
Share