Frequently Asked Questions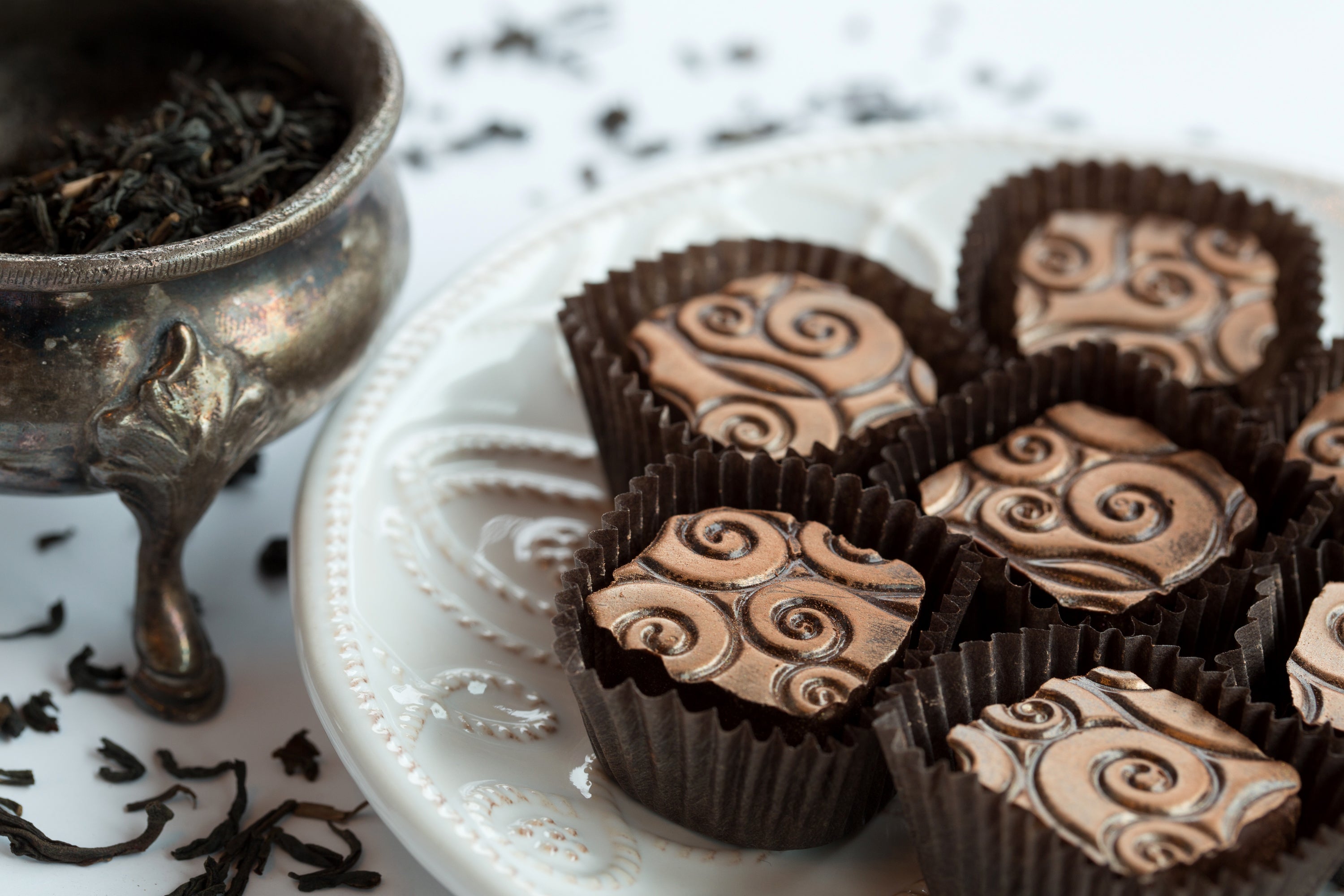 Frequently Asked Questions
We make all our chocolates from scratch in a small commercial kitchen in Marine on St Croix, Minn.
Yes! However, we usually take a break in January after our busy Christmas season to rest up and recharge for Valentine's Day.
At this time, we don't deliver, but we do offer in-store pick and will ship just about anywhere in the U.S.
We use chocolate from many origins, though most is crafted into couverture in Belgium, France or Switzerland. The chocolate used to make chocolate confections (like truffles) is called couverture. We purchase our couverture from responsible vendors who avoid countries that use child labor.
Chocolate comes from the cacao tree, which grows in countries all around the equator. Certain areas are known for distinctive characteristics. If you'd like to taste the differences in fine chocolates, consider our frog box. It's a tasting adventure you can share.
The short answer is no; we purchase couverture with the notes and qualities the chocolatier desires for her confections. However, occasionally, Robyn makes very small batches of bean to bar chocolate for special projects.
Most people choose chocolates based on their preference for dark or milk, fruit or nut, sweet or savory. So while we don't actually have a best seller, we do have chocolates that have devoted followers. Passion Fruit, Mamacita, Key Lime Pie and Sea Salt Caramel are a few of the chocolates that will elicit whoops of joy when in the case, or cries of dismay if we're out.
Our notes on allergies can help you avoid the things you can't (or shouldn't) eat. Since sugar is already part of all the couverture we purchase, there isn't a sugar free option, but there are chocolates without potential allergens for you to enjoy. Learn more >
Our chocolatier, Robyn, made hand-rolled truffles at home during the holidays for several years. When she was laid off from her journalism job, it took just a quick look around the living room (where baking racks, chocolate-making equipment, and bags of couverture had taken over) to see what direction she should go. She has studied with the world's leading chocolatiers and applied her learning to her own recipes and artistic style. She makes chocolate every single day, which, she believes, is the key to learning.
Any time you come into our shop or purchase a box online, you'll receive a mix of classic and seasonal flavors. For example, we forage for wild grapes in late summer and feature our award-winning Peanut Butter and Wild Grape Jelly confections then. We make egg nog and gingerbread for Christmas, and lots of lemon and strawberry for spring. Otherwise, it's chocolatier's choice of how to combine interesting flavors and textures.
We certainly don't add any calories to our chocolates… But seriously, we've had weight- conscious customers tell us that our chocolate helped them actually lose weight, because it is so deeply satisfying. One or two pieces for dessert, instead of an entire box of drugstore chocolate, made their evening, activated their endorphins, and left them feeling happy rather than guilty.

Truth? We don't let ourselves eat the chocolates that are made for customers. Like any chef, the chocolatier tastes as she goes, and staff sample scraps or bits that didn't turn out quite right. Sometimes we eat a lot of those scraps... Being around fine chocolate all the time, though, makes you fine tune your cravings and we eat less on the job than you'd expect.
Sorry. Our co-owner, Deidre, has a lock on that position and isn't giving it up any time soon.