BUILDING COMMUNITY IN MARINE ON ST. CROIX
Mixing the Present & the Past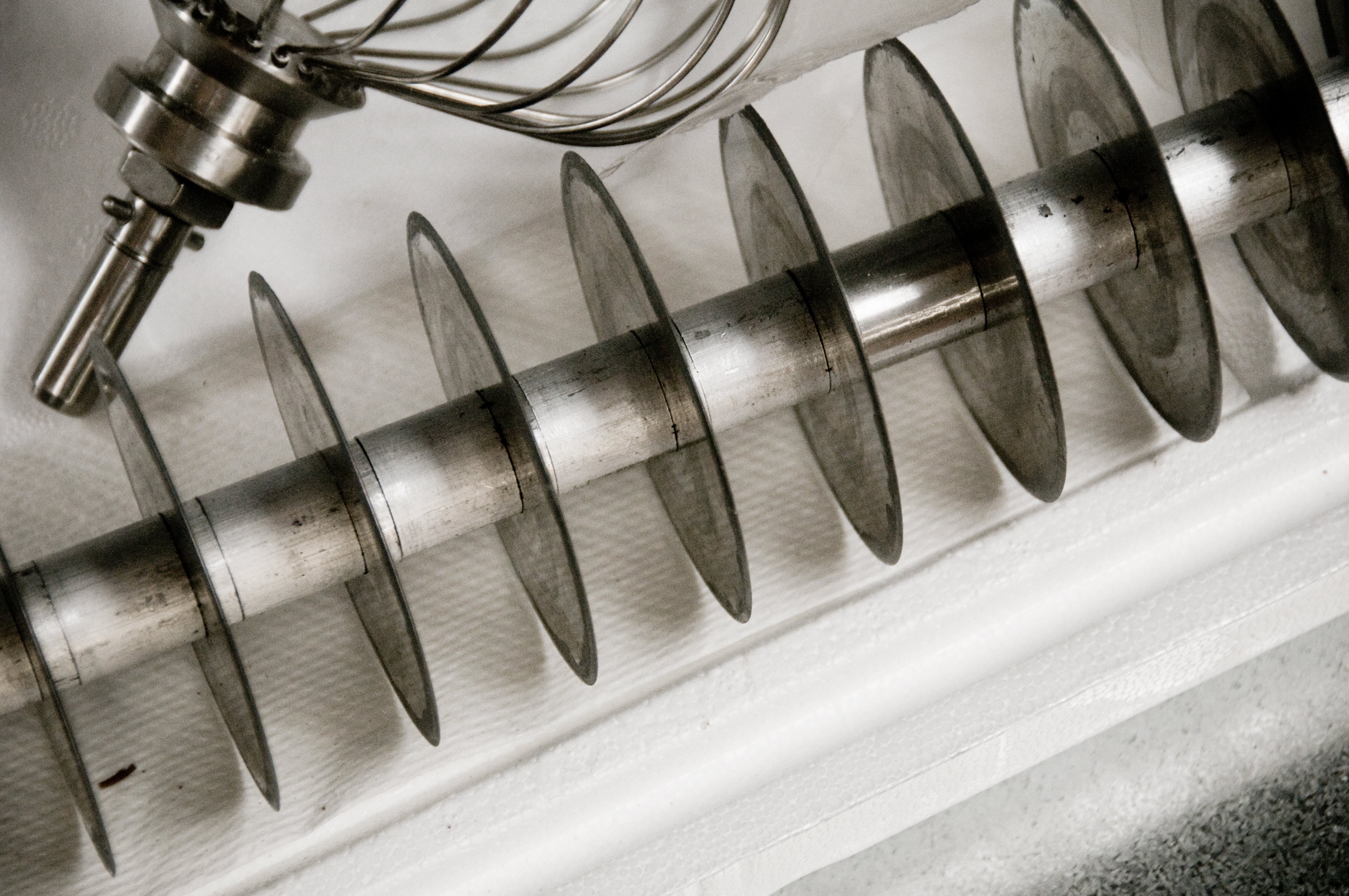 MARINE ON ST. CROIX
A little town alive with history and possibility.
Less than an hour from the Twin Cities, Marine is a bit of a secret that some folks would be just as happy to keep to themselves. But we think the village, with its Greek Revival buildings and scenic setting, is just too charming to overlook. Marine's connection to the past is strong, but it's also experiencing a resurgence as a commercial center today.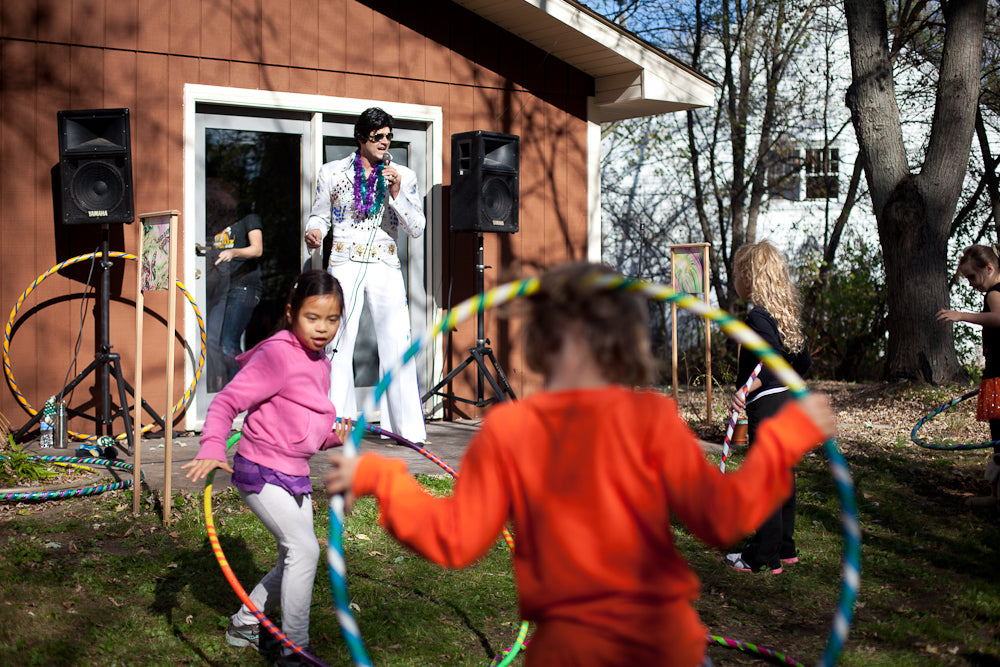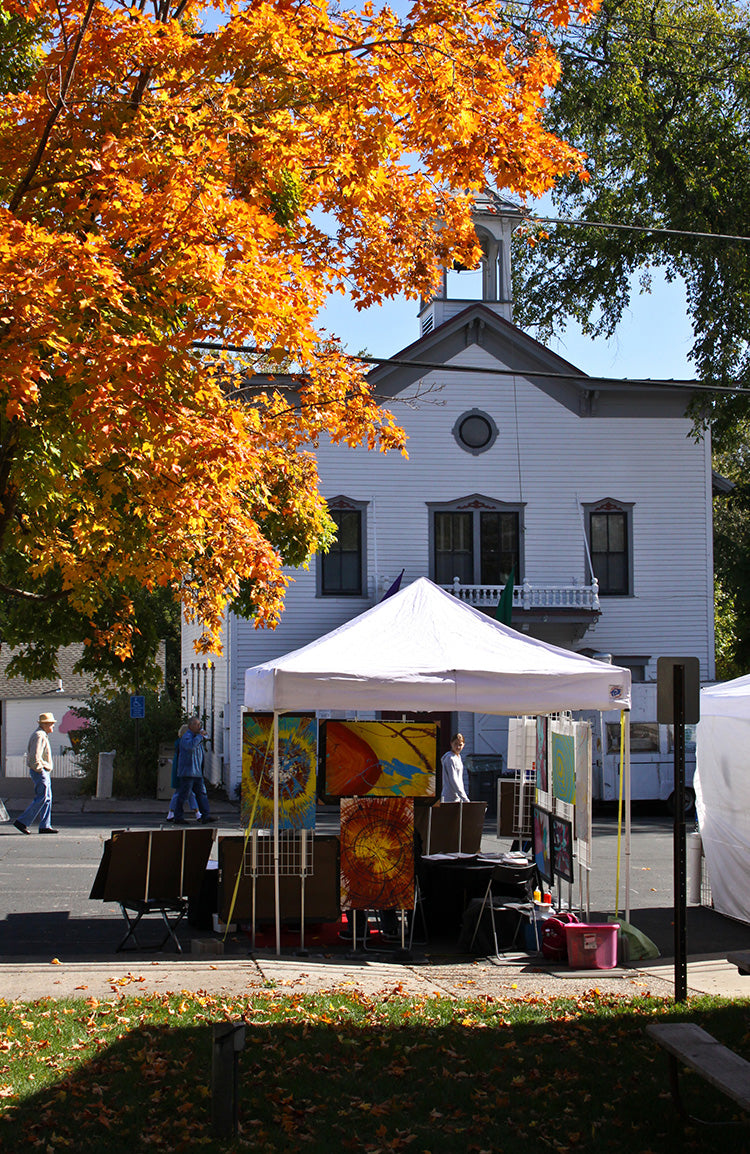 You might not notice if you just fly by on Hwy 95, but Marine offers fun shopping, great places to eat, a full-service garage, and city parks (one with a settler's log cabin and another with an adorable gazebo). You can stroll the wooden floorboards of the Marine General Store while you shop for great deli food.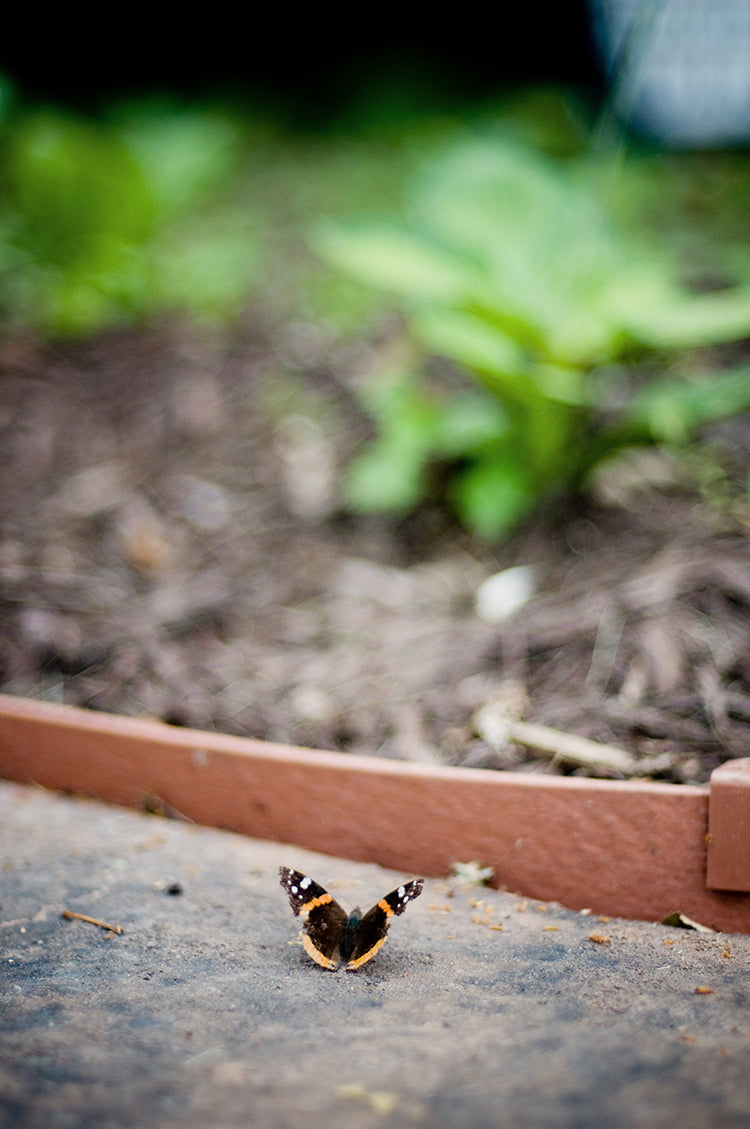 A few steps away, you'll walk past the 1880′s town hall, and over a little waterfall, on your way to the site of the state's first commercial sawmill. William O'Brien State Park, with access to the beautiful St. Croix River, camping and miles of hiking and cross-country ski trails, is nearby.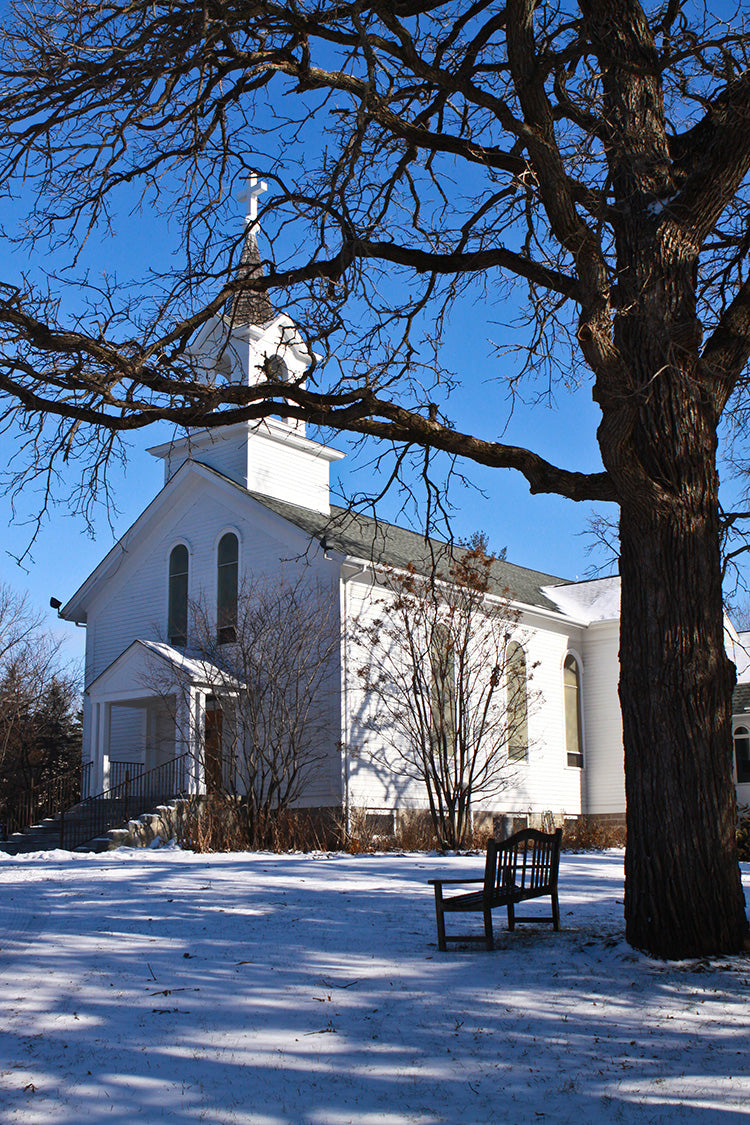 Although we haven't been around as long as "The General" or the storied town hall, at St. Croix Chocolate Company, we do craft our fine confections to stop time. Look for us on Parker Street by the iconic Brookside Bar, or ask anyone you see in town and they'll point you in the right direction.
Celebrating Our Community with Chocolate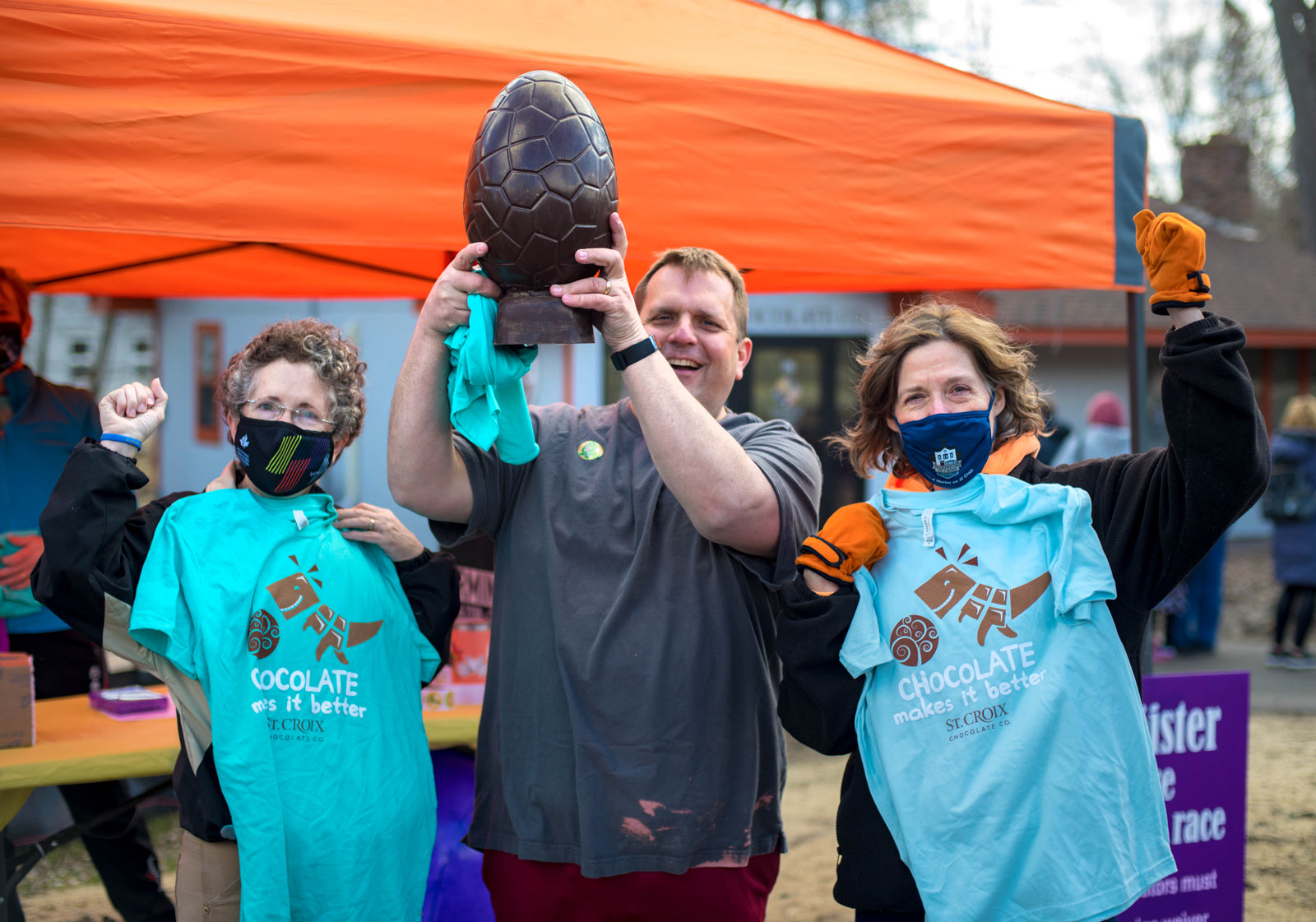 2021
Dino Day
During spring egg season, Easter chicks are cute, but for one day only, dinosaurs are even better! On Sunday, March 28, 2021, we celebrated all things DINO. The highlight of the day was an obstacle course for dinosaurs (or, um, people wearing inflatable dinosaur costumes).
2012-2016
Caramelpalooza
Celebrating all things CARAMEL, our final Caramelpalooza ended on a sweet note in 2016. It was amazing to spend a fall afternoon listening to live music, petting goats and llamas, jumping on trampolines, and sharing our seasonally-inspired creations.