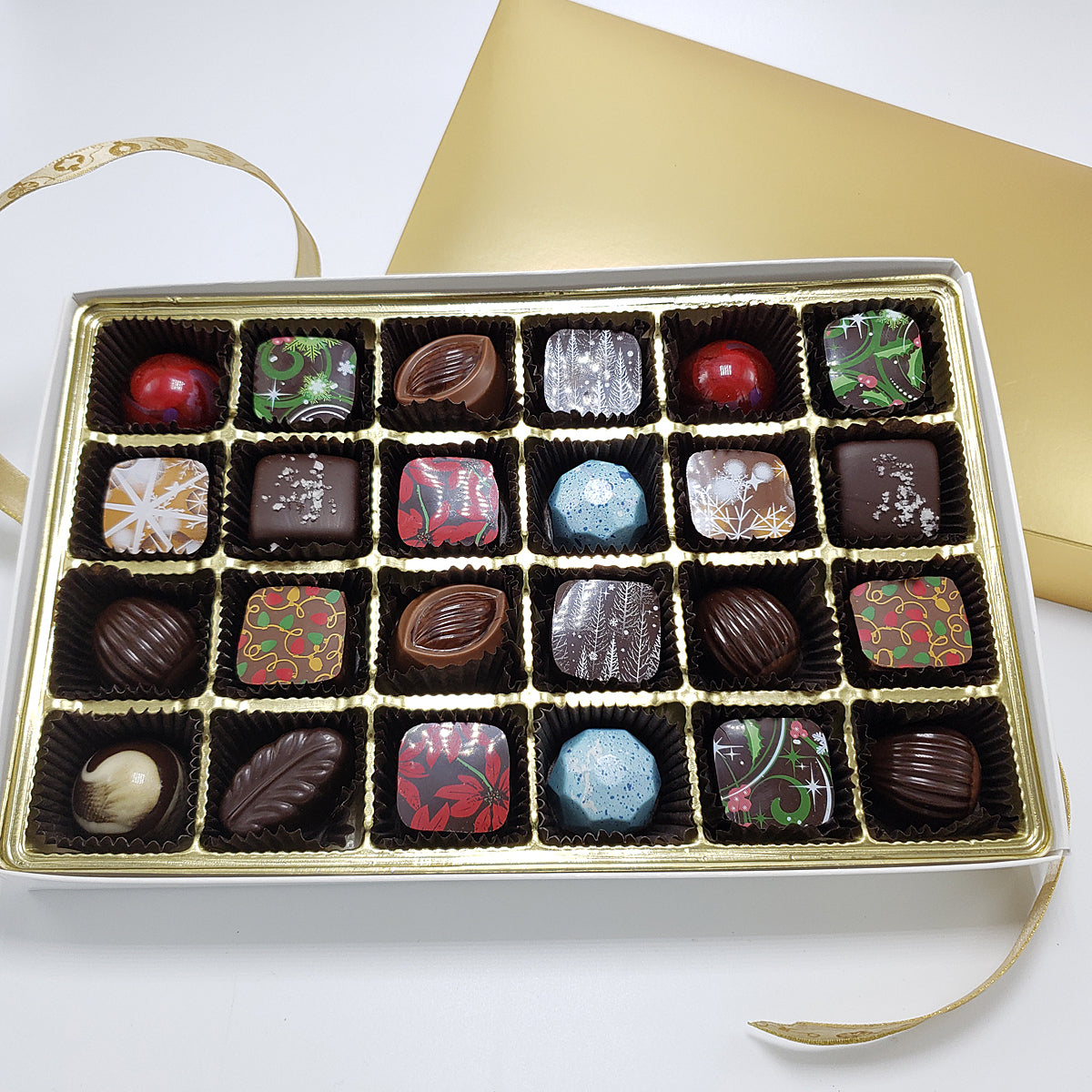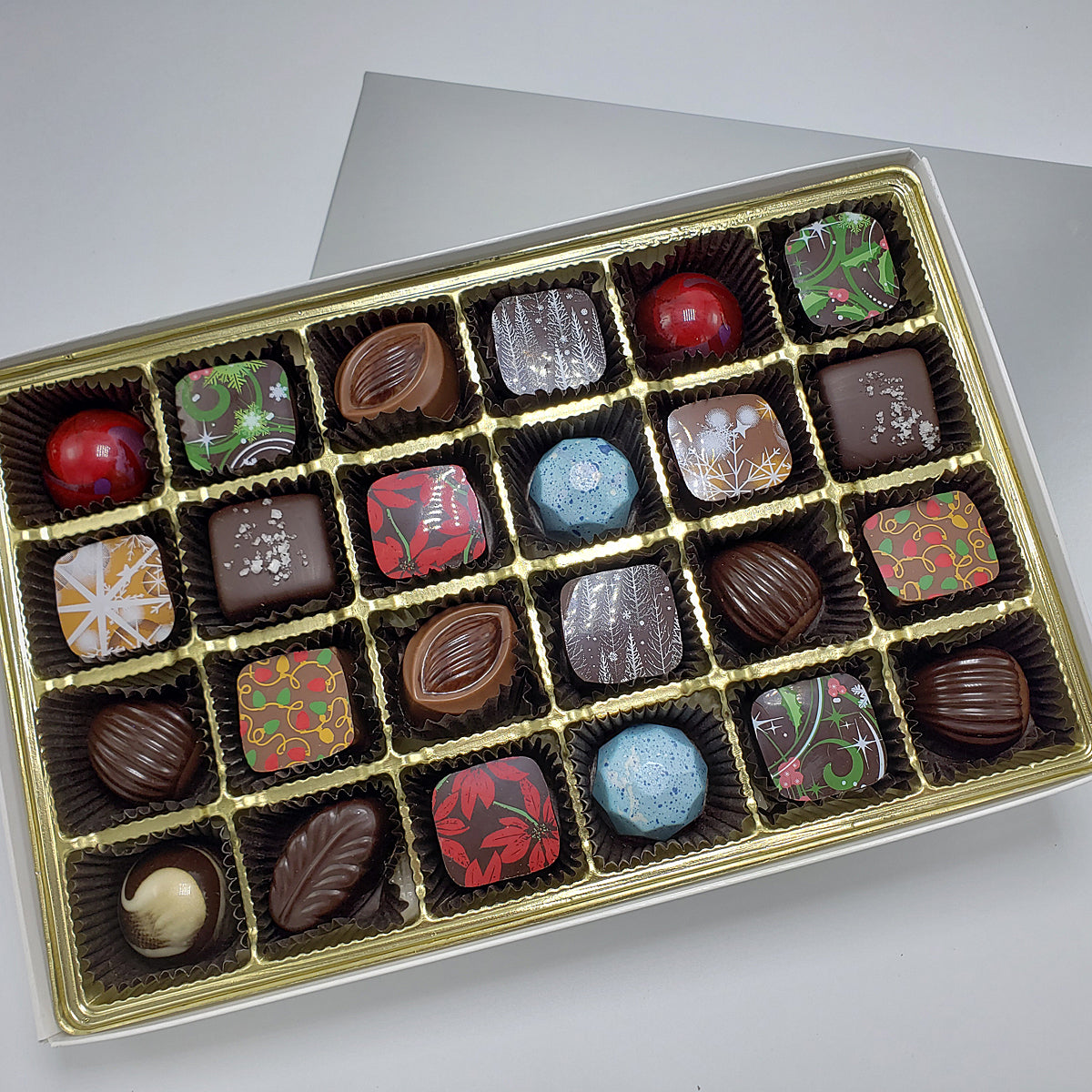 Classic Holiday Box: 24 Pieces
PLEASE NOTE: THIS ITEM IS NOT AVAILABLE for shipping UNTIL AFTER DEC 4.
A classy box of 24 stunning chocolates will make you look SO good. We mix classic and holiday themed chocolates for an amazing assortment of beauty and flavor. Available in Silver or Gold.
---
Share